Prijave za Jounin/S Jounin Ispit
Urami
- Test za Jounina/S Jounina -

* Ispit se radi tako sto u word ili notepadu odgovorite na sva ova pitanja zatim isti taj fajl proslijedite nekom od admina u privatnu poruku
na diskordu, ispit zavrsava onog trenutka kada posaljete svoje odgovore koje vise ne mozete editovati.
* Rok za prijavu je 24 sata od trenutka ovog posta.
* Nemojte se truditi prepisivati jer to ce se kaznjavati, UVID MOZETE IMATI SAMO U SVOJ ISPIT i nakon sto zavrsite nemojte slati drugima svoj rad.


1. Rp (400-800 reci) slobodna tema, mora da ima veze sa vasim likom, vasim trenutnim rp-om
2. Pokažite osobnosti lika, moći i skill. Objasnite raspon vaših moći, šta sve možete i ne možete. Prednosti, mane.
3. Testirajte vaše poznavanje vrednosti kartica. Izdvojite najbitniju tehniku u vašem invertaru i objasnite zašto je ona ta.
4. Razgledajte citav shop, sve klase koje mislite da nisu izbalansirane napisite. Uz to obrazlozite zasto.
5. (DODATNO PITANJE) Proci kroz pravila same igre, ako ne zadovoljite prethodna pitanja vrlo vjerovatno vas ocekuje neko pitanje iz samih pravila u pozivu sa adminom.



VAZNO: Da bi polagali za Jounina morate biti level 100 odnosno 150 za S Jounina. Level se gleda u trenutku prijave te ce vam tako biti
i ocjenjen.
Reci: 218
Kira Uzumaki
Prijavljujem se za S Jounin ispit
❀               谜之传奇               ❀


#card982
#card301#card653
#card226#card635
Levi Ackerman
Prijavljujem se za s jouninu
"I think pain is the best discpline. - Levi Ackerman" :


#card96 #card270
#card226 #card706

Frankenstein
Prijavljujem se za s jonina
Reci: 5
Kiritsugu Emiya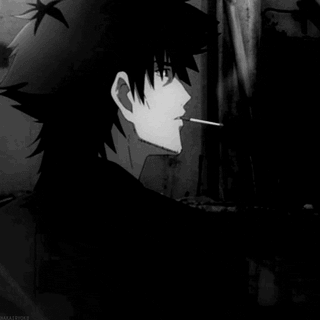 Prijavljujem se za jounina
Pasivne:

#card226
#card189
#card363
paper tag
Kodama Hisaki
Prijavljujem se za S jounin ispit.
Pasivne:

#card1402
#card227 #card267 #card653 #card122
Qiyan Yuki
Rhaegor
Shimohara Kenzou
Samo droga, na boga niko ne misli:

#card1396 #card267 #card227 #card226 #card189
Rocco
Prijavljujem se za S Jounin ispit
✧✧✧:

#card665
#card332 #card96
#card671 #card226
Ne možete odgovarati na teme u ovom forumu