Trgovačka Putanja
Niklaus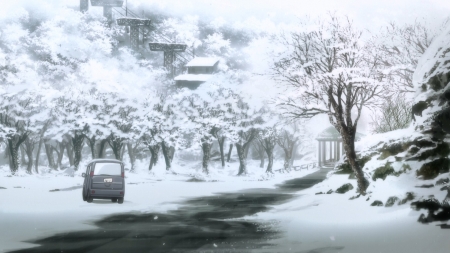 (Dobro štićene kontinentalnim dogovorima ruta za transport trgovinskih dobara je izrazito sigurna za trgovačke karavane koji traže najkraću rutu kroz terene Srebrne planine. Razbojnici su izuzeti ali ne i surovost prerije koja neretko jede nedovoljno spremne putnike koji joj krenu u zagrljaj.)
Reci: 66
Niklaus
Čizme su mu otežale od blata dok se probija kroz sokak i skreće put predgrađa na poslednjem račvanju prema glomaznim i sirokim putevima. Podelio je tovar sa konjem kog vuče za uzde kraj sebe došaptavajući mu da su pred vratima konačišta čim prođu jos malo od puta.
Niklaus
Nije postojao adekvatan nacin da se prodje pored trgovaca makar za njega a da se onako poput buva ne zalepe za tvoju kozu. Nije niti ce mu nikada jasno biti zbog cega se to desava i sta ih to tako omamljujuce privuce ka njemu koji prema njihovoj struci gaji poprilicnu averziju. Kada bi ih god upitao za kakvo bilo obrazlozenje po tom pitanju, samo bi slegali ramenima ili dovikivali u saljivom tonu nekakvu neslanu posalicu, Ovoga puta nije imao snage i samo je odmahnuo rukom da ga se ne tice.
Niklaus
Zastao je da progovori sa nekim trgovcima koji su ga brzo nagovorili da se nakupuje neceka sto mu nikada nece ni trebati ali su makar na srecu ga jasno uputili u rute i pojedinosti mentaliteta ljudi i naselja koji borave kraj tih ruta sve duz do srca samog kontinenta.
Niklaus
Cinilo mu se da je gotov i da ga snaga polako izdaje, mucio se svaki dan da ostane na nogama kkao da je peske vec putovao godinama bilo je veo ma mucno i naporno sati su prolazili a on je samo nastavljao dalje,
Ne možete odgovarati na teme u ovom forumu