Test borba xD
Edgy Lord
Sōsuke Aizen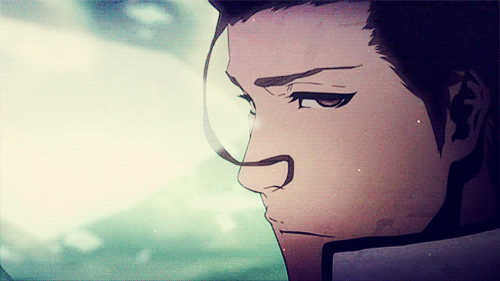 #card696 #card684
#card451 #card671
#card652
#card708
/// Nek bude da je ovo kao bankai forma, imrpovziacija ///

#card378 #card836
#card90

Masem 3 puta na tebe sa nekih 20m
Dmg jednog zamaha je 650, prvi i treci zamah imaju po 200 zag od brzine.

400 brzine
50 snage

U svetu ninji oni koji krse pravila su olosi.
To je tacno.
Ali..
Oni koji napuste svoje prijatelje.
Oni su gori od olosa!
#card1197
"Don't us such strong words. It'll only make you look weak.-Sōsuke Aizen":


#card227 #card694
#card653 #card508
#card189


Riromendo Usušu Nara
#card823 #card270 #card671 #card652
#card189
#card653
#card96
#card648
inc ovo su pasivne pa dodao a za magnet to cu odluciti xD i sensor i za krja od 500 tokena to je tajna :3
#card327
ispred sebe stvaram zid od cakre velik je i malo sirok
#card268 #card187 #card709
biram na projektilna igla ima 500 dmg zatim iz svog zida nakon sto se odbrano od tvog napada na stranu izlazim i bacam ovo na tebe 2 puta a onda potom vracam de ponvoo imam u ruke iglu.

[color=#ff0000] Ono sto ja imam a ti je nemas, igras moju igru a ja sam kralj igara, senke su tu. [/color]:



#card671
#card96
#card287


Edgy Lord

Zaustavljam zamahe
#card86
Naprezem misice shunpujem se 10m iza
#card93
Oblazem mac cistom ch
#card92
i masem 5 puta na tebe
950 dmg jednog zamaha
prvi treci i peti imaju po 250 zag
Vulo Hyuuga
fsdfsdfdsfsdfsddsfsfsdfsf
Vulo je sporedna porodica:


#card264 #card251 #card256 #card671 #card750 #card684 #card652 #card698 #card443 (ruke)(ovo je Vulo uvek stavljeno ispod rukava kao u assassins creed
Vulo Hyuuga
vulo je laganim najlaganijim koracima što je mogao da hoda došao na mesto sparinga. Vido je dvojicu šinobija i ćutao je mudro
Vulo je sporedna porodica:


#card264 #card251 #card256 #card671 #card750 #card684 #card652 #card698 #card443 (ruke)(ovo je Vulo uvek stavljeno ispod rukava kao u assassins creed
Test
Ne možete odgovarati na teme u ovom forumu