Gutsova Soba
Guts
Ovo je soba u kojoj boravi Guts, clan tima 5. Soba ima i kuhinjski deo, kao i sopstveno kupatilo.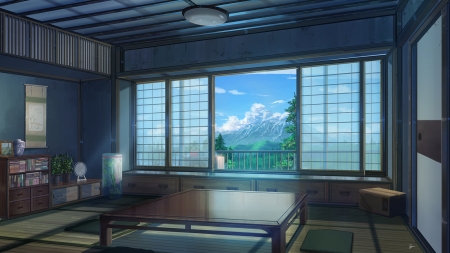 Guts
Guts je sedeo u svojoj sobi, i mislio o tome kako bi mogao otici na misiju. Znao je da je njegov tim trenutno odsutan, tako da je odlucio da ode ka zajednickom prostoru, kako bi video da li ima nekog slobodnog shinobija koji bi hteo takodje da ode na jednu misiju.
Guts
Nakon lepo provedenog dana, konacno je dosao i taj trenutak da se Guts malo odmori. Dosao je u svoju sobu, ostavio svoje stvari, naravno sve na svoje mesto, i legao u krevet. Razmisljao je o Monokumeu. Zanimalo ga je da li on moze da cuje njegove misli. Odlucio je da jednim unutrasnjim monologom to proveri. Postavio je pitanje u sebi koje je glasilo:

"Monokume, da li bih trebao da ustanem iz kreveta?"

Na njegovu srecu, nista se nije dogodilo. Nakon sto je ovo saznao, savest mu je bila mirna, i konacno je utonuo u san.
---
---
---
Dont fight the demons inside of you, befriend them
Pasivne:

#card1153 #card1242 #card635 #card653 #card226 #card633 #card301
Guts
Nakon noci mirnog sna, Guts se polako razbudjuje uz prve zrake sunca. Lencario je malo u krevetu, i nekako se nakanio posle nekog vremena da ustane. Spremio je sebi soju kafe i ispusio par cigara. Dosadilo mu je da sedi kuci, pa se zaputio ka centru grada da vidi dal ima nekog zabavnog desavanja.
---
---
---
Dont fight the demons inside of you, befriend them
Pasivne:

#card1153 #card1242 #card635 #card653 #card226 #card633 #card301
Ne možete odgovarati na teme u ovom forumu