Teren za treniranje
Asura
First topic message reminder :
Čistina koja se nalazi medju planinama iza Konohe. Često se koristi kao mesto za sparingovanje i treniniranje ninjutusua. (Ne sparingujte ovde, tema je čisto radi rp-a da ste trenirali ovo ono xD)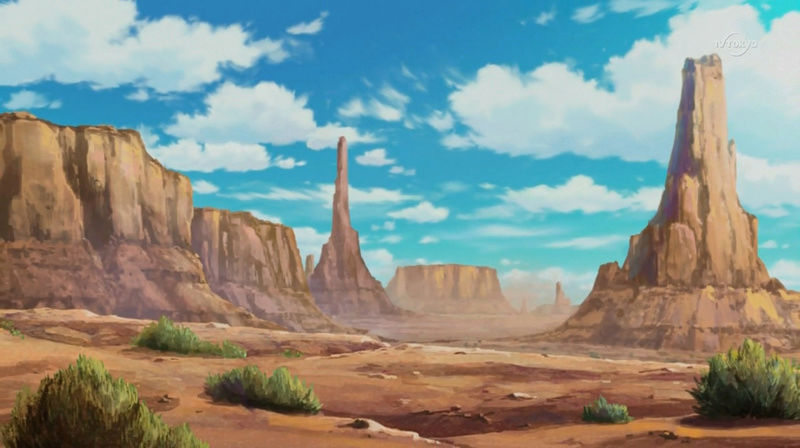 Toneri Hyuuga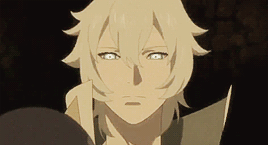 Dosao je na mjesto koje su Konohljani obicno korisitli kao mjesto za trening.Navikao se u selu kiše na salu u koju je redovno dolazio i oprobavao svoje vještine.Ovo mu se svidjalo jer je bio na otvorenom kraj vode i trenirao je na livadi.Malo je testirao svoju preciznost,izvadio je dva šurikena iz dzepa i bacio ih pravo u jedan isklesan panj.

#card21


530 EP
Reci: 73
◂ 〄 ▸:

#card671 #card256 #card175
Han Nara
Kada je stigao na pjescani teren gdje se obicno trenira izvadio je sliku starog shinobija koji je davno preminuo ciji je jutsu teleportacije usavrsavao i pokusao da se pretvori u njega transformacijskom tehnikom.
#card555
U svojoj kuci pokusao je da skuje neke kopije kunai-a od tog shinobija.To su bili posebni kunai-i koji sluze da se do njih moze teleportovati.Sa tim kunai-ima je vjezbao razbacivanje u odrednjene tacke na terenu kako bi i to usavrsio.To je bio cilj njegovog danasnjeg treninga.Bacio je svega pet kunai-a od kojih se 3 zabolo tamo gdje je htio, u drvo, dok su se ostali samo okresali od koru drveta i pogodili zbun iza.
Za sada mu je to bilo dovoljno i nije zelio vise.Znao je da ce to vremenom popraviti.U roku od par minuta, dok je pokupio te kopirane kunai-e, otisao je izvan polja za trening.
990 CH
Reci: 195
I hate many things
&
Don't like anything specific.
Laziness is the mother of all bad habits. But ultimately she is a mother and we should respect her:

#card96

#card1294

#card287

#card671

#card226
Shinraia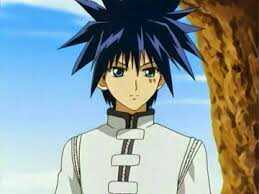 Prolazeci kroz konohu pijuci sake zastao sam kod terena i nastao fino zbunje da ispusti prekomernu kolicinu sakea da bi mogao da unosim jos i da mogu da brze hodam, a da ne igram poznatu igru.
◃•▹


Genetski je sporedna porodica Hyuuga klana.

#card706 #card256


Naruto Uzumaki..
Došao sam do čistine koja je jako pohod za trening.Tako da sam dosta znao tehnika vježbao sam svoju izdržnjivost.Trčao sam i vježbao do zadnjeg svog djelića snage.Poslije vježbanja odlučio sam otiči u neki restoran gdje bi obnovio svoju snagu.Prije toga sam malo legao i zaspao,jer nisam mogao ustati
Hayate Tokayi
Nakon što je završio svoj jutranji ritual, došao je do nekog terena za treniranje.Bila je to ogromna poljana na kojoj su se nalazili mnogi ostaci sparinga.Ostaci odjeće, po koja fleka krvi i slično.Došao je do te poljanje samo da vidi kako to izgleda i odmjeri kakve bi tu treninge u budućnosti mogao raditi.
Reci: 67
"The meaning of life is not in win, it's in fight. You'll know that you're defeated when you stop fighting" :


#card451
#card189
#card706
#card750
#card753
#card226
#card227
#card653
#card652
#card671

Eustass Kid
Posto sam prolazio pored terena za treniranje, odlucio sam da se malo razgibam. Otisao sam na teren i krenuo da trcim i skacem. Usput sam vikao.

-Ja sam mali zeka hop hop hop. Ja sam mali zeka hop hop hop.

Ljudi u okolini su me cudno gledali, ali ja sam i dalje nastavio. Ja sam mali zeka hop hop hop.


"Compared to the righteous greed of the rulers, the criminals of the world seem much more honorable. When scum rules the world, only more scum is born." - Eustass Kid
Ne možete odgovarati na teme u ovom forumu