Satou
First topic message reminder :
Rezidencija porodice Satou
Vlasnici: Ryouta Satou i Aoi Satou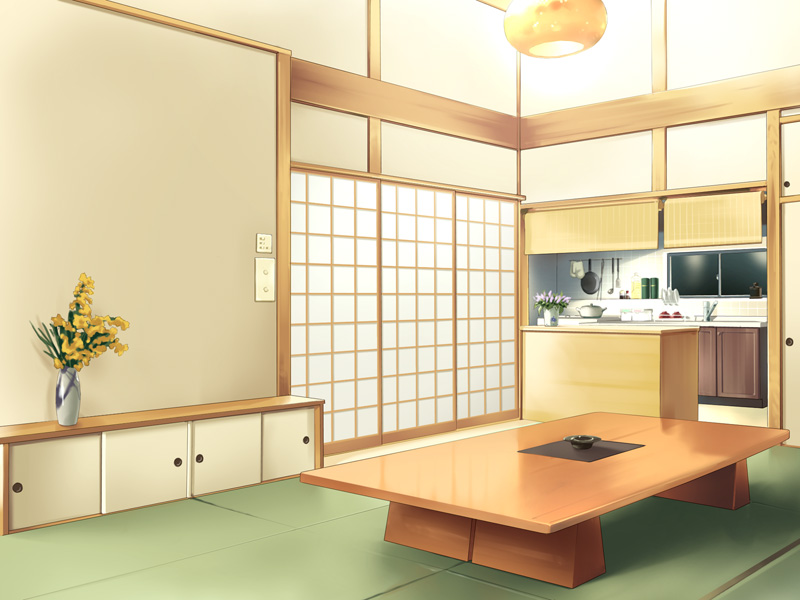 Na zimu 186. godine Yukiko Itou se useljava. Izgled njene sobe:
Postoje još par prostorija u kući koje nisu uređene.
Iskopah ga sad, dugo ga nisam videla.. Onda mi je bilo preveliko, napokon mi je koliko-toliko taman. I šta misliš? Da nosim ovo? Aoi se osvrnula oko sebe, primetivši da se Yuki se brzo raspakovala, s obzirom da se uglavnom vuče šta god da radi.. Iako je to radila dosta ubrzano, tačno se video svoj red. Blago njoj, hah. Šta god da radi ne može se naći zamerka.
Podseti me gde se ono mi to toliko spremamo, ako je neki izlazak gde ima puno lepih momaka, moraću i ja da se sredim, rekla je uzbuđeno i pohrlila kao plakaru da izvuče nešto interesantno što bi mogla da obuče. Pronašla je jedan džemperić, računajući da je napolju hladno, i suknju u kom slučaju je zanemarila što je hladno. Logika.
Šta misliš o ovome?, na brzaka se presvukla i okrenula ka njoj.
Reč je bila o genin ispitu.. Aliiiiiiiiiii, kad smo se već ovako sredile, šteta je da propadne, iako je već kasno možda radi nešto.. Šta kažeš devojko, oćemo li u izlazak?! Zatim je krenula da izlazi iz sobe i onda zastala.. okrenula se ka Yuki i rekla. Uh, umalo da zaboravim. Kidaš mačko!
Oh pa hvala, odmahnula joj rukom "kao postidela se fazon" i pošla odmah za njom, usput pokupivši svoj kaput. Znaš li šta radi, a da nam je blizu?
Hmm, valjda radi onaj kafić što se skoro otvorio. Uostalom, idemo pa ćemo videti da li nešto radi. Ako ništa, barem smo se malo prošetale danas. Obukla je još neku jaknicu, jer je znala da nije, Yuki bi joj verovatno održala višečasovni govor kako mora više paziti o sebi i samim tim od izlaska ništa. Zatim su izašle iz kuće i uputile se u kafić "Solaris"
.
Ne možete odgovarati na teme u ovom forumu