Tsukuyomi
Ketsui
Tsukuyomi je pshička dimenzija koja postoji samo u umovima korisnika Tsukuyomija i mete istog. Tsukuyomi dimenzija može da menja izgled u odnosu na želje korisnika.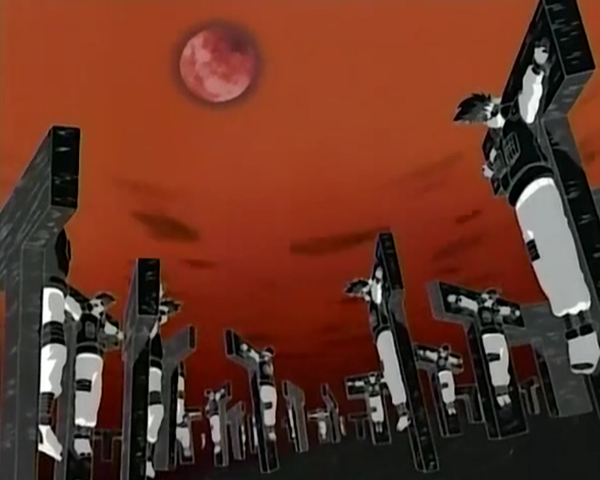 Ketsui
#card856
Stvorio je prostor u svojim i Reanovim mislima. Bili su na pustom malom peščanom ostrvu. Nebo je bilo nemirno, bila je oluja propraćena gromovima. Talasi su bili veliki, nemirni. Nije bilo moguće stajati na vodi. U jednom trenutku Ketsui je stvorio veliku eksploziju niizčega. Time je dematerijalizovao njegovo psihičko telo razarajući mu um.
#card77
"Would you consider dying together "Teamwork" as well?"
: ≡ ≡ ≡ ≡ ≡ :

Pasivne:

Bushido:

Lighting Muscle Modify:

~ The God Awakened ~


Gin
Hp mi pada na 1 ( ne mozes me ubiti genjutsuom. ) onesvijsecn sam.
Izlazimo iz tsukujomija
"Death is like Zenkai. Always by my side."
Pasivi:

 

#card347



Ketsui
Nepoznati šinobi beše slomljen, njegovo psihičko telo je bilo nemoćno. Ketsui promeni scenu, oblik Tsukuyomi dimenzije. Sada su se nalazili u sred harema, pupnog nagih žena. Slomljeni mladić bio je naglavačke raspet na krst. U toj već bolesnoj sceni, se niodkuda stvara crnac kome je nepoznati prisiljen da puši kuris. Naravno iako je to trajalo samo par sekundi u realnom vremenu, njemu se činilo kao večnost. Tako je on bio mučen sve dok se nije onesvestio.
"Would you consider dying together "Teamwork" as well?"
: ≡ ≡ ≡ ≡ ≡ :

Pasivne:

Bushido:

Lighting Muscle Modify:

~ The God Awakened ~


Ne možete odgovarati na teme u ovom forumu