Selo Meishu
Zbog brda na kom se nalazi selo je u neobicajenom sistemu.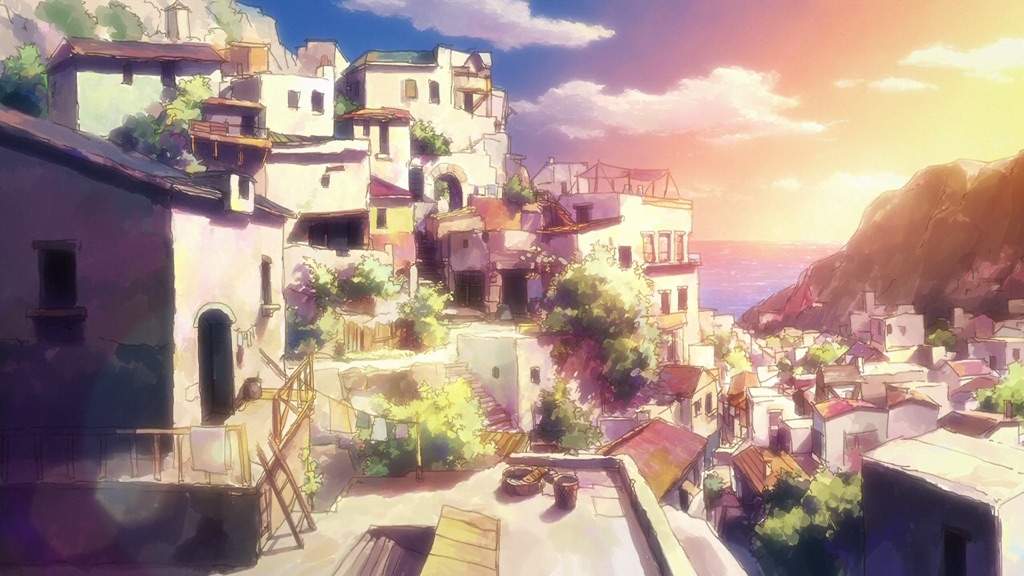 Posle par nedelja putovanja od svog polaska Rogue je dosao do svog konacnog odredista.Prelazio je more,planice,kotline i neke druge od odlika reljefa.Dosao je do sela u kom bi trebao da zavrsi misiju.Ulaz u selo je u sammom podnozju sela.Velika kapija na kojoj su boravila dva cuvara,u oklopima,sa macevima na ledjima,i tako je Rogue prisao jednom i pitao :

"Izvini,neko iz ovog sela je poslao u konohu zahtev za misiju.Da li se procula ta informacija i da li znas ko je uopste saradnik?"

Tada je cuvar uzeo papir sa stola koji se nalazio iza njega,a zatim ga urucio Rogue.Tada je Rogue izusatio:

"Hvala!"

Prosao je kroz kapiju a zatim polako krenuo da gleda papir i da polako ispituje ljude na ulici gde se nalazi adresa.Nakon nekoliko minuta dosao je do zeljene adrese i polako pokucao na vrata.
Kucao je na vrata Rogue dobrih tri minuta kako neko ne bi dosao i otvorio mu.Shvatio je da kucanje na svakih par sekundi nece pomoci,lupio je rukom o vrata a tada izustio:

"Izvinite,sta je sada? Je l ovo neko dosao da se igra samnom?

Tada je zena srednjih godina otvorila i tada rekla:

"Izvolite!"

Pomerila se na stranu i tada ispruzila ruku ka unutrasnjosti kuce kao neki znak dobrodoslice.Usao je u kucu a zatim zaseo na prvu stolicu i cekao svog poslodavca da pricaju.Kako je sedeo u dnevnom boravku na stolici,Rogue je mogao cuti zvuk vrata koja se otvaraju a istog trenutka i zatvaraju.Tada je Rogue video 4 momka obuceni u nindza odela.Znao je da oni nisu tu kako bi mu dali instrukcije za dalji rad misije.Jednom rukom je pravio znak tako da se cela kuca potopi vodom a drugom je pravio ajkulu.
#card659 #card220 #card47 #card226
The member '
Rogue Nara
' has done the following action :
Roleplay Option
---
'Jonin NPC' :
Ipak je bio upravu.Shinobiji nisu imali nameru da caskaju sa Rogue-om.Kuca se srusila od silnih napada.Iza sebe je bacio flash bombe i tada je napravio senke koje ce zaustaviti napad munje kako ne bi doslo u kontakt sa vodom.
#card288 #card160 #card294 #card298 #card221
Kako je unisten napad munje,usao je u vodu i izbegao napad zemlje.Ostaje u vodi.
(Ukoliko ne izbegnu flash,stunovani su,aaaaaaaaaaaa)
The member '
Rogue Nara
' has done the following action :
Roleplay Option
---
'Jonin NPC' :
Napadi su samo rusili okolne kuce,a Rogue je bio pod vodom.Kako se zavrsio nalet vetrovitog napada.Rogue je izasao iz vode a posto su vec bili osamuceni od flash bombi.Uzeo je svu vodu sa terena i tada je napravio napad koji je ubio i drugu dvojcu shinobija.
#card226 #card48
Protivnici su mrtvi pali na pod,tada je Rogue izustio:

"Ah,mnogo slabi momci."

#card67

Tada su sva cetvorica ustala mrtva i krenula na njega,odmah je shvatio da je to genjutsu pa se oslobodio.Sav teren i sve se promenilo.Nasao se opet pred kapijom ali sa mnogo vise cuvara na njoj i sa jednim dekicom koji je u ruci drzao papir.Zacudjeno lice je bilo izrazeno na Rogue-ovoj faci.Od zbunjenosti rekao je:

"A,sta sad?"

Dekica je prisao i dao mu papir,sa kog je citao u sebi:

"Ukoliko ste izgubili u borbi protiv genjutsu ninji:
Mozete se slobodno vratiti u vase selo cim niste mogli da pobedite ninje na nivou Jounin ranka,a to je i napisano u samom sablonu misije.

Ukoliko ste pobedili u borbi protiv genjutsu ninji:
Dobili ste zadatak,trebacete da stite vodju sela nedelju dana dok putuje za mirovne sporazume.Cifra je ista kao sto je pisalo i na samom papiru misije."

Procitavsi papir rekao je :

"Uredu uradicu to za vas."

Pruzio je ruku dekici.

Proslo je nedelju dana otkako je Rogue krenuo sa misijom i sam rad sa starijim covekom.Dani su prolazili u dosadnom poslu.Samo je setao za dekicom i pratio ga kako se ne bi desilo nesto neocekivano.Rogue je pokupio sve svoje stvari koje je imao i polako krenuo ka svom selu ili mozda negde svrati na putu.Prisao je svom poslodavcu i zatim rekao:

"Ne treba mi nikakva tako da kazemo nagrada od ove misije.Ovo je bilo neko novo iskustvo za mene,sam nacin obezbedjenja i sve.Hvala vam."

Rukovao se sa covekom,a zatim se samo okrenuo i polako niz put krenuo ka selu.
Ne možete odgovarati na teme u ovom forumu