Kain vs Riomarindo
taj Pet Maj 25, 2018 3:54 pm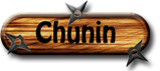 taj Pet Maj 25, 2018 3:58 pm
#card97
mirujem ovom potezu.

taj Pet Maj 25, 2018 4:01 pm
radim zmaja od vetra

#card38

a zatim bacam uzumaki lance 500 dmg

#card302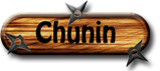 taj Pet Maj 25, 2018 4:11 pm
#card98
preskacem tvog zmaja.
#card309
zatim stvaram 4 klonova koji me brane stitom.
#card163
i naravno primam 60 dmg.
oh bas ti hvala bas mi to trebalo jaooo.
#card87



taj Pet Maj 25, 2018 4:54 pm
prizivam enmu koja se pretvara u štap, a potom radi genjutsu

#card821

#card822

#card81

(mrzi me da ubacujem sve summon kartice, svj trosim 30 chakre na enmu)

a zatim iz mog kote-a ispada dimna bomba i radim skriveni potez

#card819

#card15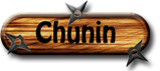 taj Pet Maj 25, 2018 5:35 pm
#card63
bodem se i tako zaustavljam gentjusu.
#card96
aktiviram bushido inace ne znam sta daje al ti ono barem saberi.
#card90
aktiviram samuraj saber.
#card103
uz to aktiviram.
#card86
i laido sto mi povecava brzinu.
#card159
i za kraj bacam senbon koji je dmg 3480 i zagarantovani 510.

taj Sub Maj 26, 2018 11:31 am
Ako bacas 6 senbona dmg je 2910, sa zagarantovanih, 510

stvaram ogromnog rashomona koji blokira sve

#card333

Ne možete odgovarati na teme u ovom forumu