Pagoda mira
Gradjevina nalik na toranj, izgradjena radi proslavljenja spajanja dva kampa u jedno selo. U njoj se čuvaju razne relikvije, a jedna od tih predmeta čini koverta zapečaćena voščanim pečatom u kojoj se nalazi kopija dogovora Lorda i Kagea.
Altair prolazi pored ove građevine i divi se arhitekturom. Uvek ga je zanimalo kako ljudi uspeju da napravi tako nešto. Celu građevinu obuhvato je neki zen, te je pomislio da bi ovo bilo dobro mesto za meditaciju.
Pasivne:

#card652 #card301 #card406 #card96 #card1058
Prolazi pored Pagoge Mira, te se divi njenoj arhitekturi. Pomolio se pored nje za sve stradale u predhodnim vekovima. Uradio je to iako nije toliko dobra duša, više je to uradio da zadovolji svoju potrebu. U pagogi su stari mudraci obavljali rituale te zadovoljavali bogove kao i obično.
Sachi prolazi pagodom mira istrazivajuci Konohu,divio se arhitekturi i izgledu,zastao je na par minuta i da pogleda sve detalje.Setao je 5 krugova oko pagode,nakon toga uzeo je ranac i nastavio kuci.
Signature:

Pasivne:

#card652 #card671 #card96 #card451 #card684 #card995






~Always after the darkness, the light appears.~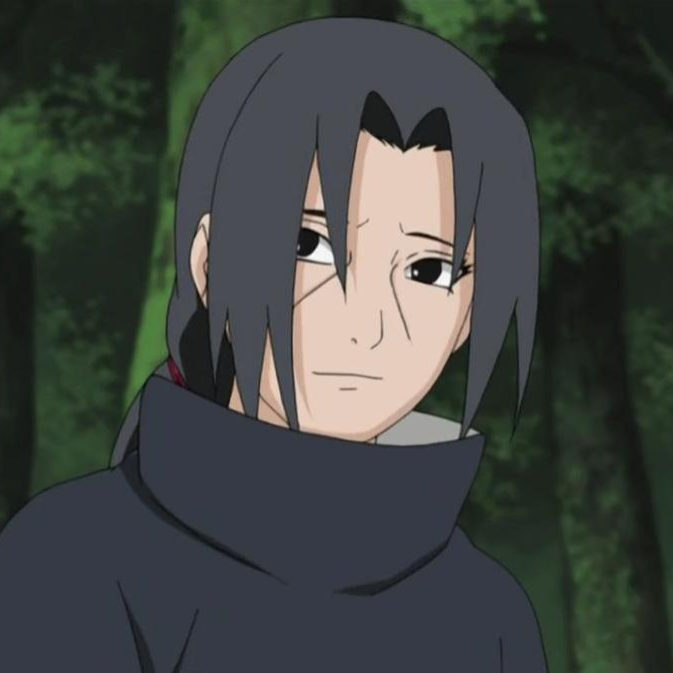 Prolazim Pagodom Mira ,divio sam se arhitekturi i izgledu,pomolio sam se svim pomrlim iz Konohe koji su se borili za ovo selo, zatim sam otišao kući
Kada je stigao do ove gradjevine, Guts se setio da je cuo price vezane za ovu zgradu, ali da nikad nije nesto puno obracao paznju na ono sto su mu ljudi pricali. Nije znao zasto, ali je atmosfera oko ove zgrade bila veoma prijatna i umirujuca. Odjednom Guts je osetio kako mu je pala kapljica vode na lice, ali nije pridodavao veliki znacaj tome i nastavio je da gleda zgradu sa svih strana. Nije proslo dugo a kisa se pogorsavala, iz minute u minut, sve dok nije krenulo da pljusti. Premoren od setanja citav dan, a i sama cinjenica da je bio budan vec vise od 24h, nateralo ga je da ostane ispod krova zgrade dok ne prestane kisa. Seo je na drveni pod pri ulazu u gradjevinu u nadi da ce kisa prestati ubrzo. Zvuk kise je bio previse umirujuc za premorenog Gutsa, glava mu je sama padala od umora i ne spavanja. Povrh svog tog umora, Guts je osetio kako mu stomak krci jer nije jeo nista ceo dan posto je bio previse zauzet istrazivanjem novih mesta. Nije hteo da zaspi na javnom mestu i odlucio je da bi bilo bolje da meditiranjem povrati malo energije, bar toliko kako bi se vratio kuci.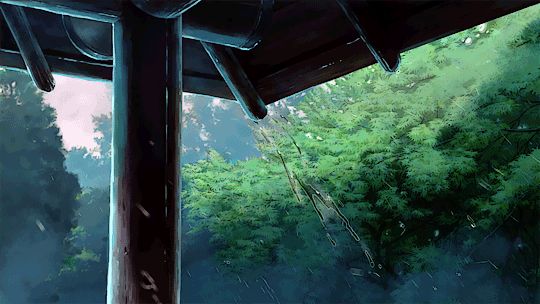 #card563
Nakon par sati meditiranja, kisa je konacno prestala. Guts idalje umoran ali ne toliko konacno mu je bilo dosta svega i odlucio je da podje kuci. Iako je bio iscrpljen, znao je da ce morati da uradi ovako nesto opet.
Beše to neki neobičan obred. Dosta ljudi se bilo okupilo i ta guzva i dah pored vatre u sredini beše ono što je zagrevalo hram. Propovednik je naricao o miru, dobroti i pravilima što mu je kratkotrajno mirisalo na priču njegovog senseia, bushido i neki drugačiji život. Gužva je bila propraćena raznim upoznavanjima i pričama. Činilo mu se svaki put kada bi otišao na neki takav dogadjaj svi ljudi bi bili različiti, kao da se čitavo selo za mesec izmeni.
Bilo je podne i on nešto ožedneo beše. Napolje tmurno po decembarskoj tradiciji nije slutilo na provode i neka luda pića no se ipak nadao da će izneti nešto. Na kraju su i izneli raznolike kolače i pića. Ćerkica koju je poveo - Touka je pronašla kolače kao vrhunac proslave, a nije da njemu nisu prijali.
❖ ❖ ❖

Reality Edge je aktivan na Kinovom maču Nuibari.


#card270 #card96 #card535 #card653
Bio je to miran dan,dosao sam na mesto o kojem sam cuo samo od nekih ljudi ali sam odlucio da ga posetim,kada sam dosao izgledalo je divno i mirno kao sto joj ime kaze.
Seo sam na jednu klupicu i rekao

kako divno mesto na koje sam naisao.

Sto vise sam bio tu to je bilo lepse,pomislio sam da bih mogao biti ovde zauvek,ali sam se vratio u realnost i shvatio da imam prijatelje i obaveze o kojima moram obratiti paznju.
Nakon ovoga sam se vratio mastanju i poceo sam misliti o tome kako hocu biti kage kada odrastem i kada sazrem.
Once you question your own belief it's over.:



#card653

#card226




Ne možete odgovarati na teme u ovom forumu