Reka Naka
First topic message reminder :
Reka koja protiče kroz celo Konohagakure selo. Prema granici sela ona se uliva u uvalu a zatim nastavlja dolinom u nepoznate teritorije.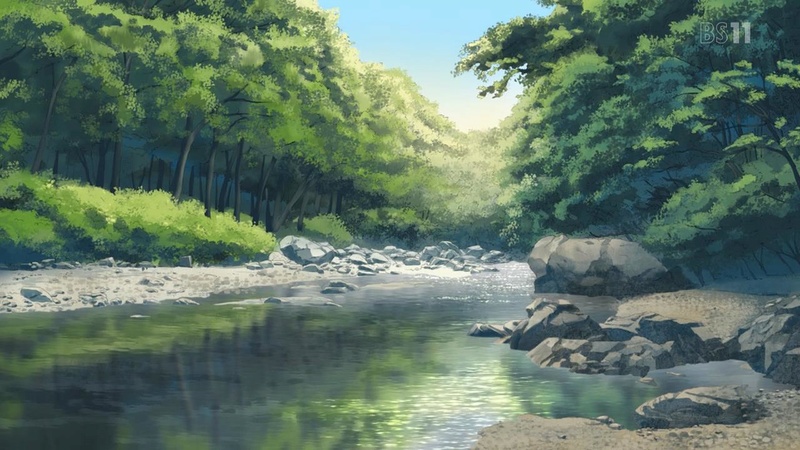 Video sam poštara kako je seo i počinje da gleda u mene. Malo mi je bilo neprijatno zbog njega. Pošto sam video da ga zanima šta ja radim izvadio sam hladan sok iz torbe i ponudio ga.
Uzmi, hladan je.
Pružio sam mu sok, dok je on prilazio meni, i seo.
I ako je taj pogled trajao nekoliko minuta,pogledao je cak i mene kao da me je prepoznao,i kao postar ni sam ne znam kako izgledaju sem njihovog imena da sam i sam hteo popiti taj sok kada mi je ponudio,ustao bi sa kamena i dosao kod njega i uzeo taj sok da sam hteo sesti pored njega i pre nego sto sam otvorio rekao sam mu.
Pa hvala.nego gledam ovaj tvoji stap i ako je zanimljivo pecanje pa sam hteo da gledam kako ces uhvatiti ribu.
otvorio bih flasu i ako se culo nekakav prasak kada se otvori da sam uzeo gutljaj sok koji je pa i bio prijatan a vetar bi poceo pomalo duvati da je oborio kapuljacu na glavi ali mi se videla moja kosa sto sam i ocekivao.
os ti malo.sigurno si i ti zedan.
Neka hvala, ne mogu sad. Ostavi flašu u torbu.
On je stavio flašu u torbu, dok sam ja sedeo pored njega. Sedeo sam sa prekrštenim nogama, i video da počinje da trza. Izvukao sam ribu, i ubacio je u mrežu.
'Esi video, tako se to radi.
Vec dugo bih sedeo i gledao kako peca ribe i ako nisam bio zainteresovan zato nesto i ako sam sedeo sa Mizuom,poceo bi da krene negd edok bih mu mahao a hladno vreme je vec tu a ja imam kapuljacu i sal,jedino sto mi je bilo hladno i da mi se islo kuci,video bih neki sneg i ustao bi i pravio grudveod snegakoje sam video,osetio sam nesto sto se krece a kad sam seokrenuo da idem kuci video bih psa koji zeli seigra sa loptom i to sa grudvom,setio sam se necegai nasmejao sam sekada sambacio na njega grudvu i ako nije velika ali bi poceo kijati i rekao bih mu nazdravlje,otisao bi dalje a pas sa vlasnikom valjda.
Ne možete odgovarati na teme u ovom forumu