Ulica Ujedinjenja
First topic message reminder :
Glavna ulica sela Konohagakure. Nazim ulice poreklom dolazi od odluke Lorda i Kagea o ujedinjivanju dva posvađana kampa.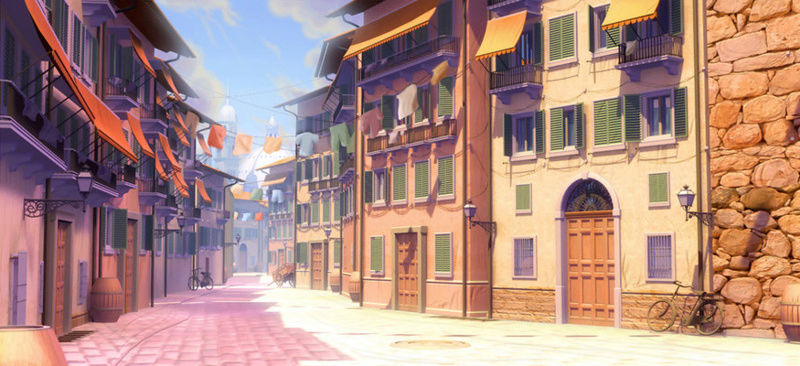 Setao bi ulicom Ujedinjenja sa Daisakeom,poceo bi deo dana sumrak,to je bio moj omiljeni deo,dok su mi ruke bili na glavu prisecivao bi se sta sam sve radio kao ucenik academyie ili genin.Setio bi se kako sam isao skoro na smrtonosnu misiju sa Ilumijem,bio je tu jos neko ali ga se ne secam,polako bi se prisecivao ko je bio taj lik,nakon kratkog prisecivanja setio bi se da je to Rogue,poceo bi misliti:
Aha secam se onaj Rogue,Rogue Nara.
Video bih nekog coveka na ulici kako sedi na maloj klupici,video bih odma da je to Rogue,seo bih pored njega te rekao:
Zdravo,ja sam Yoshirou secas se,bio sam na misiji sa tobom i Ilumijem,dok sam bio genin
Yoshirou,raiton master!
Yoshi signature:
" frameborder="0" allowfullscreen>
Buduci covek od hiljadu pasivnih:

#card671 #card448 #card750  

Sedeo je na klupi skrstenih nogu i rukama na stolici,a tada je Yoshirou prosao pored i tada se pozdravio.Zacudjenost je bila prisutna u Rogue-ovom umu.Dve godine se nisu videli,i bas danas upozna njegovog ucitelja i seti se njega.Slucajnost? Ne bih rekao.Pruzio je ruku Yoshirou a zatim rekao:

"Pa zdravo Yoshirou,vidim i kuce si udomio.Ah da,ta misija je bila moja prva sa mojim Jounin rankom,koji rank si ti sada?"

Upitao je Yoshirou-a,posto se nisu videli dve godine Rogue nije znao odakle da pocne sa pricom pa je morao neko opste pitanje da postavi kao da se ponovo upoznavaju.


A ja sam cunin rank,zaglavljen kod jonina,upoznaj moju drugi deo snage,moj pas Daisake,ne brini nije agresivan i nece da ti ostavi hiljadu dlaka
Pas bi poceo da mase repom,potom bi rekao Rogueu:
Planirao sam otici na teren za treniranje ali sada posto sam te sreo zelim da se ispricamo.
Iz dosade bi cekao da se Daisake i Rogue upoznaju dok sam cekao vrteo bi se oko drveta hrasta koji je bio bas blizu,dok bi se dosadjivao izvadio je svoj novcic te nakon duzeg vremena radio trikove sa novcicem.Pitao bi se dali je Rogue nesto vise od Jonina,zanimalo me je koga je sve upoznao,imao bi hiljadu pitanja ali nisam znao sta cu prvo.Pa sam odlucio sacekati.
Yoshirou,raiton master!
Yoshi signature:
" frameborder="0" allowfullscreen>
Buduci covek od hiljadu pasivnih:

#card671 #card448 #card750