Agano šuma
First topic message reminder :
Zimzelena šuma koja se prostire uz Narikura planinu. Zbog čestih snežnih lavina ovo mesto nije naseljeno.
Pogledao sam tela koja su zavezana i bilo je dobro sto smo zavrsili misiu namestio sam kosu i naravno naocare su mi gore i taman kad smo resili njih opet moramo se vratimo i opet pola sata hodanja ko jos hoda tolko.
e da reci mi kakva je zivotinja bila sto si je prizvao kako se zove jel musko ili zensko.
Zanimalo me posto taj majmun je bas bio veliki ili zaba i kako je to nasao gde sigurno je summoning.
Dok su se lakim koracima kretali kroz gustu šumu, Rio ga je ispitivao razna pitanja o njegovim summonima o kojima ni sam nije znao mnogo. Nabacio je smešak i usporio malo.

"To je bio majmun kog sam prizvao. Zove se Oga i moglo bi se reći da je jedan od mojih češćih saputnika. Od kad sam potprisao ugovor sa majmunskim svetom jedino sam sa njim išao na razne misije, još nisam se povezao sa ostalima, to jest nisam ih prizvao. Oga je dobar saputnik i moglo bi se reći lojalan, ne računajući onu scenu od malopre. Ne znam šta bih ti više mogao reći o njima sem da ćeš možda jednog dana i ti imati verne saputnike pored šinobija iz našeg sela."

Nastavili su ka selu
bilo je zanimljivo slusati ali sam se pitao jel on raste jer ako je vec majmun valjda ce da raste kao dzin ili kako vec ali smo dalje hodali ka selu tako da je proslo oko pola sata i drzali one ljude zavezanih da ih odvedemo u policijsku stanicu.
pa to stvarno zvuci zanimljivo u vezi oge ali kad je prizoves on je u nasem svetu a kad je u summoning svetu znaci sa svim sumoninzima.
tak osam pitao kaina i videli smo nas kamp tako da smo brzo nekako dosli na kapiju.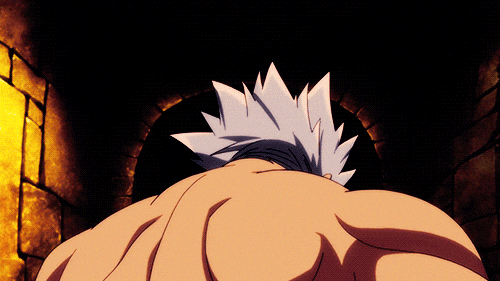 Usao sam u sumu gde bi trebalo da spasem ne duzne ljude i tako ubijem njihove protivnike.Suma je bila veoma gusta i tesko se prolazilo kroz nju ako nisi nindza da mozes da skaces po njoj,da bi sebi olaksao dalji put skocio sam na drvo te polako sa jednog drveta na drugo i tako sam skakao u nedogled da primetim imalo chakre ili uvidim neko malo skroviste od ljudi.Nije bilo ni traga ni glasa od ljudi koji su trazili ovo,ali posle dugocasovnog skakutanja kao mongol osetio sam malo chakre uleteo sam u pecinu gde sam ista osetio.
Ne možete odgovarati na teme u ovom forumu