6.Exam : Nura Tetsu VS Riomarindo
Full body avatar

:
taj Čet Mar 15, 2018 8:59 pm
Borite se na livadi,nema drveca,nema kamenja niko nema prednost terena.
Borba nije po roleplayu,ali...Imate tacno 8 poteza da pobedite protivnika.
Ukoliko borba nije zavrsena za 8 postova nijedan od ucesnika nije polozio ispit. Odnosno padate.
Bilo koji vid onesposobljavanja protivnika oznacava kraj.
(Stun,obe ostale vrednosti energija i chakra su 0 ili prosto skidanje svog hpa protivniku.)
Full body avatar

: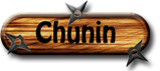 taj Čet Mar 15, 2018 9:30 pm
Dosao sam do arene gde su bili ispiti i ja sam naravno dosso video sam nekog protivnika izgledao je normalno ali ja sam gledao njega sa istim pogledom ali rasirenih osmehom da mi se vidi zubi ali sam planirao da ga pobedim i pruzio sam svoju ruku da se rukujemo.
pa neka bolji pobedi.
Full body avatar

: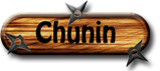 taj Pet Mar 16, 2018 1:32 pm
Dosao sam u arenu gde mi je receno da ce se voditi moji Chunnin ispiti.Sa suprotne strane mogao sam videti nekog nepoznatog nindzu,nesto je pricao ali nisam imao volje da ga slusam nego sam istog trena krenuo da pravim znake ruku i da pobedim sto pre da se ova borba ne bi oduzila.
Sa prvim pokretima ruku obezbedjavam se i tako pravim stit od zemlje.
#card204
Posto sam napravio svoj lepi stit nisam zeleo da gubim vreme i tako sam stvorio blato da bi mom protivniku bilo teze izbegavati moje naredne napade.
#card201
Posto sve vise osiguravam svoju pobedu na kraju samo upadam u zemlju i idem prema protivniku da ga pocuvem u istu,kako bi ga onesposobio.
#card205
Sposobnosti:


Kontrola ch:150
Sve ostalo:0
Full body avatar

: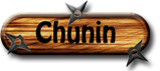 taj Pet Mar 16, 2018 4:26 pm
Posto protivnik nije hteo da se rukuje video sam da je nesto uradio neko blato sto je bilo fuj nisam poneo cizme da skacem ali sta ces
#card62
izbegao sam blato sto je i dalje fuj. Video sam protivnika kako iskace iz zemlje i zamenjujem se sa panjem
#card6
Naravno mene nisi uhvatio jersi uhvatio panj huehuehue stvaram se od tebe 3 metra i onda vidim tebe i vadim dve katane sa ledja i trcim ka tebi
#card96
#card23
#card102
#card538
#card84

(damage je +30x2(bushido na oba maca)+50x2(clean saber strike)+190(dve katane ali jedna je ojacana +30 dmg)+90(preciznost)=440, ignorisem 20 defense zbog preciznosti(45 preciznost, ali 20 da bude okruglo xd). -200 en na speed dodge,-165 ch na sub))
Full body avatar

: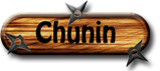 taj Pet Mar 16, 2018 4:47 pm
Primetio sam da moj protivnik ide putem samuraja i to mi se svidelo,jer sam mislio da krenem istim putem kada se zavrse ispiti.Mozda i naucim nesto od njega sada.Nisam hteo mnogo o tome da razmisljam i krecem praviti znake ruku da bi se odbranio od mog protivnika.Stvaram oklop od kamena i pokusavam odbiti nesto od protivnikovog napada.
#card207
Potom se ne zaustavljam i nastavljam praviti znake ruku i tako stvaram vukove koji ce odbraniti protivnikov napad i jedan deo njih ce napasti protivnika.
#card61
Full body avatar

:
taj Pet Mar 16, 2018 7:47 pm
Damage maca 295. Ipak kako je Tetsu iskoristio taijutsu da se odbrani to nije ispalo kako treba.
Imao je def od 150-40=110 kako su odvojeni 2 puta racunam preciznost.
Znaci primio je 185 * 2=370 dmga.
Ne mogu da verujem da ovo govorim...Riomarindo postao si chunin.
Nura Tetsu jako me nervira sto mislim da imas potencijala,ali uporno failujes na gluposti.
Ispit zavrsen.

Ne možete odgovarati na teme u ovom forumu