SAKON VS ATSUSHI
Sakon
Mirno i tiho letnje vreme koje je bilo pred prag, Sakon je doveo Atsushia na mesto za borbe,
govoreci mu.

Pa Atsushi, sada cu te testirati. Zapravo, zelim videti koliko si ojacao, pripremi se.

Govoreci mu to, spustio je desnu ruku dole, dok bi prstima dopipavao svoj kunai, i bio spreman
za pocetak borbe. Sunce je pocelo sijati sve jace, oni dugi hladnjikavi dani prolazise, pa tako
Sakon i Atsushi bivaju spremni za pocetak borbe, Sakon pusteci Atsushia da napravi prvi potez.
Atsushi
Bio je to lep i topao dan.Pravi letnji.Duvao je blagi povetarac,tek
toliko da blago pomeri travu ili da lisce zasusti...
Sunce je vec skoro zalazilo i kamp Yamiyo je sijao u narandzastoj
boji.Vreme je zaista bilo divno.
To je bio pravi dan za trening.Ali ne trening tajdzicua ili bacanja
shurikena koje je Atsushi neumorno radio poslednjih nedelja.
Uskom sumskom stazicom,uz pratnju Sakona sa kojim ce
sparingovati,isao je ka mestu gde ce sparingovati...
Tek se poneki zracak popodnevnog sunca probijao kroz gustu
krosnju drveta.Obojica su cutke hodali skoncentrisani na
smisljanje taktike za predstojecu borbu...
Posle duge i prijatne setnje stigli su do mesta za borbu.
Ovo je mesto na kom je Atsushi cesto trenirao.
Osecao se kao kod svoje kuce.Reka koja je tekla
odmah pored mesta za borbu prijatno je zuborila i presijavala
zrakove sunca.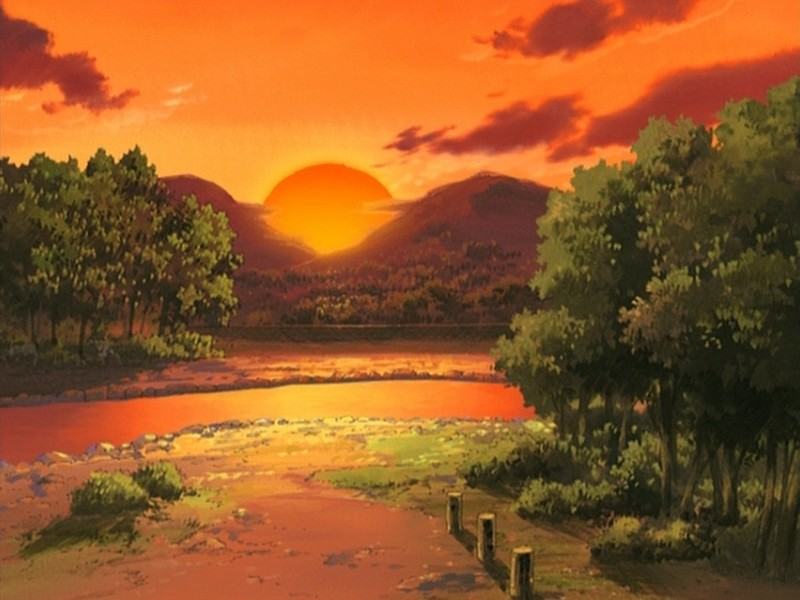 Atsushi je stao na jednu stranu dok je Sakonbio na drugoj
strani odaljenj dvadesetak metara...
Kada je Atsushi cuo Sakonove reci nasmejao se i rekao:
Jaci nego sto mislis...Budi spreman,evo me dolazim...
Rekavsi to napravi znakove rukama i uradi vatrenu tehniku...
#card17
Level vatre na terenu je 40
"When a person learns to love, he must bear the risk of hatred..."
Sakon
Gledajuci u Atsushievu vatrenu tehniku, malo je razmisljao ali je osetio toplotu. Onda je poceo
raditi znake rukama stvorivsi ogromne kristale koji su krenuli na protivnikovu tehniku. I takodje
krece ostatak dmg na Atsushia.

#card516
//Dmg je 330//

Nakon sto su kristali nastavili ka Atsushiu, Sakon se nasmesi te potom poce da posmatra sa osmehom
sta ce sledece uraditi Atsushi.

H-400
E-400
C-800-30=770

//DMG KOJI IDE NA TEBE JE 130//
Ne možete odgovarati na teme u ovom forumu