kovacka radnja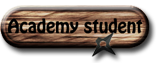 taj Sre Jan 03, 2018 6:10 pm
ovo je ranja gde se izradjuju kinaji macevi i surikeni.
















izvinite nisam nasao sliku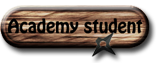 taj Sre Jan 03, 2018 6:14 pm
Kada je aleksandar bio poceo ovde da radi on je boi segrt sada jos nije majstor ali po umecu skoro da jeste[ON JESTE MAJSTOR ALI STARO CANGRICALO MICUKI MU NEGEOVORI]
Zbog toga koliko se on njemu dokazuje ovaj nikako to da prizna toje sasvm nemoguce.

taj Sre Jan 03, 2018 9:33 pm
Ohh..Pomislih radnja kakva mi je trebala.Usao sam unutra,a sve je pucalo od rada.
Zapitao sam ih "Da li mogu da mi napravi par kunaija i nekoliko surikena",a oni su rekla
"Da mogu,ali malo ce potrajati"
"Nema problema rekoh" i nastavio sam dalje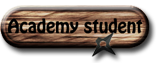 taj Čet Jan 04, 2018 6:25 pm
prosao sam pored kovacnice gde sam nekad zeleo da radim.

usaosam ivideo da majstor i dalje radi.

radio je neumoljivo pitao sam dali mu je potrebna pomoc. on je
on je rekao da mu ne treba pomoc.
taj Čet Jan 04, 2018 7:05 pm
Posle odmora,Paain je svratio to kovacnice da kupi nekoliko surikena i kunaija,jer je na proslom treningu potrosio dosta njih.
Nije dugo cekao na njih jer su neki vec bili uradjeni pa se brzo otisao dalje.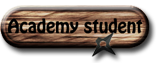 taj Pet Jan 05, 2018 11:24 am
psle trninga sam dosao do kovacke radnje da kupim.

15 surikena

12 kunaia

1 mac cekao

sam oko pola sata za mac posto ni su imali napravljenih mnogo a svi su bili naruceni tako sam ja nsrucio na sledeci dan isto toliko.
Full body avatar

: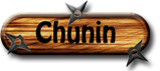 taj Pon Feb 12, 2018 12:59 pm
#card23
#card538
Boa je ušla u kovačnicu i izvadila svoju omiljenu katanu iz pojasa. Divila se lepoti njenog izgleda ali je rešila da treba da bude još lepša! Pevušeći pesmu "a nama se pijeee samo limunaadaa, jede čokoladaaa, negde izvan gradaaaaa" Ubrzo, katana je bila upgradeovana i Boa je mogla da krene.
Ne možete odgovarati na teme u ovom forumu