Borba 1: Taisei Vs Rei
Postoje 2 opcije:


Prva opcija je da se ovo ne desava po roleplayu . Tada samo smisljate poteze, bez roleplaya, bez smrti lika.



Druga opcija je da se ovo desava po roleplayu i tako mozete umreti u borbi. Ko ubije protivnika dobija +20lv i 100 tokena. (Za ove smrti vazi kartica Uchiha Talent)



Pre nego sto pocne borba obratite se adminu i on ce promeniti naziv teme vezano za vas izbor borbe. Ako pobedite ili izgubite ne mora da znaci da hocete/necete dobiti titulu. Ako pokazete savrsen kvalitet borbe admini imaju pravo da dodele titulu i gubitniku. Osnovne greske u borbi su eliminacione ili ti kobne u stvarnoj borbi.



//Borba se odvija u oblasti 5 tako da je automatski aktivna moja kartica
#card621
//
Cao cao..

Behu rece Taiseieva dok se polako priblizavao neprijatelju,koji ga je samo gledao.Znao je da je to nindza iz suprotnickog kampa i da nije smeo oklevati ni malo,i ako je to mlada lepa devojka..
Srecno..

Blago se nasmeja,poceci da radi znakove rukama,znao je da ovde nema mesta za emocije  i da je morao ovo da zavrsi sto pre.

Potez:


#card468
Skidam 600 chakre,tako da prema tebi ide 700 dmg ,zato sto se nalazimo u severnoj oblasti..Takodje ovaj napad ledi ceo teren,tako da se ti duso snalazi,u prevodu dva slota su ti popunjena snegom hehe..
#card466

Dolazi na teren veoma uzbudjena zbog ispita koji sledi. Ne poznaje protivnika niti njegove sposobnosti, apsolutno nista. Hvata je jeza i hladno joj je. Zubi cvokoc

,,PROKLETA ZIMA." - pomislila je dok je drhtala. Duboko je udahnula a potom izdahnula svez i cist vazduh. Mada je bilo hladno, ipak je svezina ovog mesta ugadjala njenoj zivotinjskoj strani.

Konacno je ugledala protivnika. Simpatican mladic bele kose pojavio se remeteci horizont koji je posmatrala pred sobom. U tom trenutku  njen izraz lica promenio se, odajuci mrstenje.

Najednom, iz njegovog pravca nailazi talas ledenih siljaka koji su usmereni ka njoj, mada veoma razorni.

,,Au, odmah direktno. Pa dobro, uradicu sta mogu." - prosaputala je sebi u bradu a onda zauzela borbeni stav, ne pomerajuci se.

Prvi put je videla da je neko korisnik leda i prilicno se iznenadila posmatrajuci lepotu koja je moze ubiti.

Reagovala je cim je mogla i pocela raditi znake rukama.

#card20

#card380

Veliki zmaj u pratnji strujnih senbona usmeren je ka velikom ledenom napadu, odbijajuci(blokirajuci) svu stetu koju on poseduje, nastavljajuci da ide ka belokosom momku. (50dmg).

#card157

Za to vreme, Rei pije jednu pilulu koja joj dopunjuje chakru.

//iskoristila sam 5 slota zbog toga sto se ne pomeram u trenutku kada radim sve ovo//


Gotovo je zar ne ?
Rece gledajuci nakon sto je ogromni kombinovani napad blokirao njegov napad,iznenada ga je pogodio jedan senbon..

Okej..Nije gotova.
Rece kroz blagi osmeh ,pomalo i srecan zato sto je devojka idalje ziva..

Pokusajmo opet!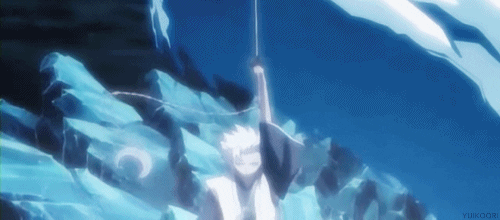 Opet pocne raditi znake rukama ali sada mnogo jacu tehniku..

Potez:



#card469
Eh sada,ovo je 450 damage,ti sigurno mislis aa pa lagano..E pa nije,posto je ceo teren prekriven ledom ova tehnika seee mnogo ,mnogoo teze izbegava ,ne mozes samo zamenom ili nekom tamo glupom tehnikom(to je provereno sa Adminom), cisto da znas,ja iskreno ne mogu da nadjem nacin kako bih izbegao hehe..
Moj Frezee je idalje aktivan,Cooldown krece da traje nakon sto budes freezovana,a ti koliko ja znam nisi bila freezovana ,tako da imaces 3 slota za izbegavanje..
#card466


Taisei uzima jednu pilulu kako bi se malo povratio..
#card157


,,Još jedan napad. Al' neće me zaustaviti..."
Stisnula je zube i pripremila se za izbegavanje. Gledala je na ledene šiljke koji su nadolazili, a u sebi se fokusirala na izvođenje sledeće tehnike.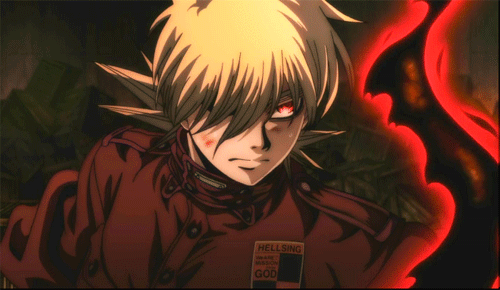 #card6
Stvaram se na 10m od njega i radim ovu tehniku. Iz ruke mi izlazi snop struje u obliku koplja.
#card212
Pijem jednu pilulu.
#card157
//borba nije do smrti, to ja samo volim da rp-am malo//
Ne možete odgovarati na teme u ovom forumu