Suggestions
Anything you want to suggest to admins for design, rules or anything else really you can post here.
Imam predlog za jednu zabranjenu.
(Tekst: Posebna tehnika Medical ninji kojom ozivite osobu koja je mrtva manje od 24 sata.Nakon ovog jutsua vi umirete osim ako nemate neki jak izvor chakre (demon).)
Cena:600 tokena
Predlog za zabranjenu:

Ime: "Eyes are only on enemy" (nisam imao ideju za ime to mozda admini da smisle ako im se ovo ne svidja)
Text:
"Dok se borite sa protivnikom najmanje 3 poteza mozete se fokusirati na njega. Dok ste fokusirani imate nekoliko stvari da izaberete.
Dobijate 100preciznost/brzinu i 100kontrolu/inteligenciju
(bira se izmedju dva navedena ispred i iza crtice ukupno imate odatnih 200sposobnosti)
Kada ovo aktivirate morate da birate jednu od te dve opcije koja ostaje i ne moze se menjati.
Mana ovoga jeste u tome sto dok ste fokusirani na odredjenog protivnika mozete napadati samo njega, ne mozete da napadate druge protivnike.
Naravno mozete se braniti od svih napada koji idu na vas.
Ipak ta mana nije ni toliko veliki problem jer dok ste u fokusu dobijate +100def. na def tehnike.
Za odrzavanje fokusa vam skodi jer veoma napreze telo."

Svaki potez za odrzavanje se trosi:
30ch./50eng./50hp
jer se telo dosta napreze i polako krene da propada. (Kontrola, snaga ne pomazu tacno ovoliko skida kako god okrenuo)
(tehnika se odrzava i sveki potez koji se koristi skida hp i en)
Slotovi: 1
CD: 10
LVL: 100
600 tokena
1234567890 ryo
Slika:
(ove oci su previse kul pa sam morao da ih negde stavim - gif je prebrutalan)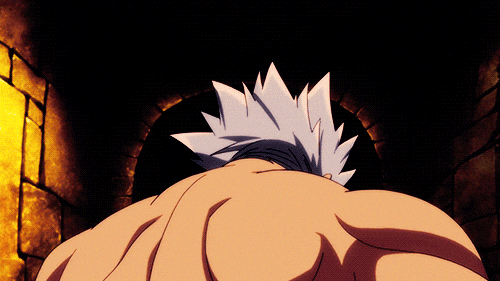 Mogli biste da napravite da svaki klan ima svoju tehniku(200lv)i da ona bude kao neki tip jace pasivne koji ce se placati iskljucivo tokenima.I da npr svaki klan ima tehniku slicnu Uchihi-noj da svaki put kad clan tog klana ubije osobu chunnin ili veceg ranka da dobije neki mali boost koji bi znacio vremenom,kada se to nagomila.
nahranite bube mesom mrtvog protivnika i one se razmnoze i za svakog protivnika 50 buba xD
Ne možete odgovarati na teme u ovom forumu