Suggestions
Full body avatar

:
taj Čet Avg 24, 2017 11:06 pm
Anything you want to suggest to admins for design, rules or anything else really you can post here.
taj Uto Mar 13, 2018 5:16 pm
Imam predlog za jednu zabranjenu.
(Tekst: Posebna tehnika Medical ninji kojom ozivite osobu koja je mrtva manje od 24 sata.Nakon ovog jutsua vi umirete osim ako nemate neki jak izvor chakre (demon).)
Cena:600 tokena
Full body avatar

: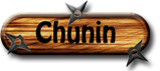 taj Sre Mar 21, 2018 11:31 am
Ako je ovo predlaganje za zabranjenu kao sto je miv napisao imam ja jednu

Znaci ovako:pojedete seme pasulja i nakon sto ste pojeli mozete prdnuti iz njih i tada se taj dim siri 4 metra i naravno protivniku ce peckati oci i vrtece mu se u glavi sto ce izgubiti -50 inteligencije upotrebom dosta prdeza kasljae krv gubite 80 na 2 poteza.
Ne možete odgovarati na teme u ovom forumu