Planinski putevi
Putevi koji vode kroz guste natrpane slojeve snega, cesto je neprohodno i lavine su ceste. Nema puno zivota u ovim surovim krajevima. 
(Odluci da bez trunke razmisljanja dalje navodi samog sebe putem osecaja i instinkta. Na prvu refleksnu zelju da krene ili skrene je regaovao bez misli i ustrucavanja. Trag ga je doveo do ovog planinskog lanca i dalje ce morati da racuna na srecu. Danima nije osetio krv, bes i manjak prisebnosti ispava kao deo pare koju izdise. Zvuk tudjih zivota i daha se da naslutiti ali prilicno tiho i nerazgovetno na takav nacin da se prema njemu ne moze orijentisati. Mecava preti da moze postati nemilosrdna i on svojim sharinganom prebira po prostoru trazeci skroviste. Nakon gotovo bezbroj osvrtanja i zagledanja, za kraicak oka mu zapade presijavanje, supljina u steni dosta siroka i primetna u svom tom bunilu. Vreme pocinje da biva sve gore. U trenu pre nego pocne pravo smaknuce svega zivoga na otvorenoj cistini on se docepa te iste pukotine i oprezno se uvuce na knap kroz nju doprecvsi do otvora na drugoj strani.)
~The Bird of Hermes is my name, eating wings to make me tame.~ 
"❞❝❞✞ ✞ ✞❝❞❝"

:



#card652#card227
#card122#card267


(Hodajuci kroz veciti sneg i led planinskih venaca osetio je kako mu noge polako otkazuju.
  Dug period bez sna ipak je imao nekoga uticaja.
  Videvsi kako zverski instinkt krvavih ociju uchihe pronalazi skroviste u pukotinama osta zaprapasten.
  Pojuri za njim lako provukavsi se zbog svoje normalne gradje.
  Poslednji pogled bacio je ka svetlosti i video sneg kako huja uokolo.
  Koliko samo se vreme poremetiti moze na samo nekoliko kilometara razdaljine.
  Mrzeo je sneg.To je bilo i ostalo tako...
  Vise nikakav zvuk se zacuo nije osim plitkog disanja njih dvojice i strujanja vazduha kroz pecinu.
  Praveci opasnu promaju i strasne krike udaranja o zidove.)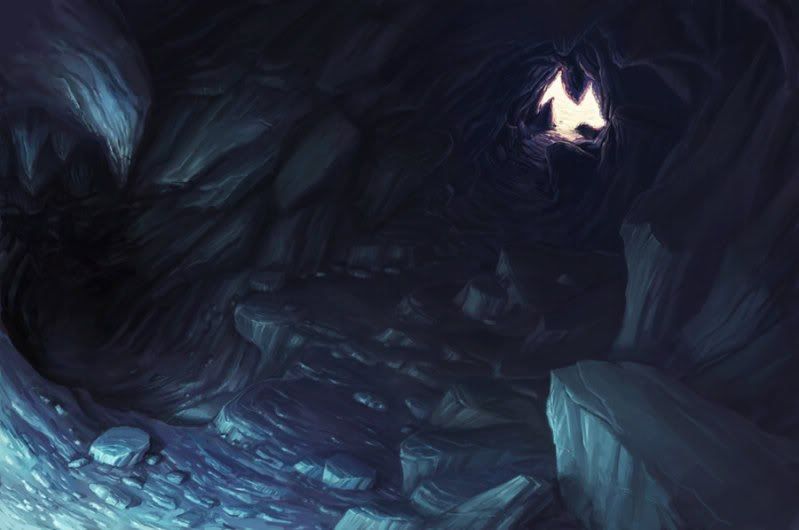 Nakon otprilike jednog dana, nasao se na putevima oko planine gde su tragovi koje je pratio bili sveziji nego po snegu, cela ova potera bila mu je, iz razloga sto je vrlo podsecala na placenicke dane, dizala nivoe adrenalina, uzivao je u trazenju ljudi, konkretnoj misiji, prelazenju prepreka pred sobom. Otkako je dosao u Inemuri, pod kainovim vodjstvom nije bilo mnogo toga, u neku ruku, bilo je dobro sto je otisao, da je on primio pismo od visokog sada, verovatno bi ga negde bacio
i nastavio da drema.
Planinski putevi suzavali su se, a potom vodili ka nekakvom sumarku, bio je siguran da se priblizava, videvsi da je drvece neobicno retko, kao da je suma zasadjena tu pre mnogo godina, namenski kako bi se nesto sakrilo. Ostalo je saznati sta, a Shukuro je vec bio poprilicno siguran da ce tu informaciju saznati vrlo brzo. Korak mu je postajao sve sporiji, nije bilo vise mesta za greske.
Mogao je osetiti shinobije u blizini, ne senzorom, vec instinktivno, vestina koju je pokupio u svojih 7? 8? Godina kao placenik, i jedna koja mu je u bezbroj situacija spasila glavu. Pokusavao se pribliziti bez da upozori bilo koga, uprkos njegovoj hvalisavoj licnosti, cenio je element iznenadjenja, stoga je kroz sumarak koracao polako i umereno, bez da nagazi cak ni na jedan list koji bi mogao da krcka pod njegovim stopalom.
Dosao je do ivice sumarka, hodajuci brzinom vise kao da mili, napokon je ugledao crkvicu, a pred njom, onaj namrgodjeni iz visokog sada koji je stajao sa Ladyne leve strane. Sada kada razmisli, nije mu znao ni ime, bilo bi kulturno bar upoznati se tada, no sta je bilo bilo je, nije imao vremena da razmislja o tome kako je mogao biti fin pre nekoliko dana a ipak nije. Jedno poslednje pretresanje torbe i to je to, bilo je vreme za pokret.
#card660
Ne možete odgovarati na teme u ovom forumu