Planinski putevi
taj Sub Dec 30, 2017 10:43 pm
Putevi koji vode kroz guste natrpane slojeve snega, cesto je neprohodno i lavine su ceste. Nema puno zivota u ovim surovim krajevima. 
taj Sub Dec 30, 2017 10:46 pm
(Odluci da bez trunke razmisljanja dalje navodi samog sebe putem osecaja i instinkta. Na prvu refleksnu zelju da krene ili skrene je regaovao bez misli i ustrucavanja. Trag ga je doveo do ovog planinskog lanca i dalje ce morati da racuna na srecu. Danima nije osetio krv, bes i manjak prisebnosti ispava kao deo pare koju izdise. Zvuk tudjih zivota i daha se da naslutiti ali prilicno tiho i nerazgovetno na takav nacin da se prema njemu ne moze orijentisati. Mecava preti da moze postati nemilosrdna i on svojim sharinganom prebira po prostoru trazeci skroviste. Nakon gotovo bezbroj osvrtanja i zagledanja, za kraicak oka mu zapade presijavanje, supljina u steni dosta siroka i primetna u svom tom bunilu. Vreme pocinje da biva sve gore. U trenu pre nego pocne pravo smaknuce svega zivoga na otvorenoj cistini on se docepa te iste pukotine i oprezno se uvuce na knap kroz nju doprecvsi do otvora na drugoj strani.)
~The Bird of Hermes is my name, eating wings to make me tame.~ 
Full body avatar

:
taj Sub Dec 30, 2017 10:47 pm
(Hodajuci kroz veciti sneg i led planinskih venaca osetio je kako mu noge polako otkazuju.
  Dug period bez sna ipak je imao nekoga uticaja.
  Videvsi kako zverski instinkt krvavih ociju uchihe pronalazi skroviste u pukotinama osta zaprapasten.
  Pojuri za njim lako provukavsi se zbog svoje normalne gradje.
  Poslednji pogled bacio je ka svetlosti i video sneg kako huja uokolo.
  Koliko samo se vreme poremetiti moze na samo nekoliko kilometara razdaljine.
  Mrzeo je sneg.To je bilo i ostalo tako...
  Vise nikakav zvuk se zacuo nije osim plitkog disanja njih dvojice i strujanja vazduha kroz pecinu.
  Praveci opasnu promaju i strasne krike udaranja o zidove.)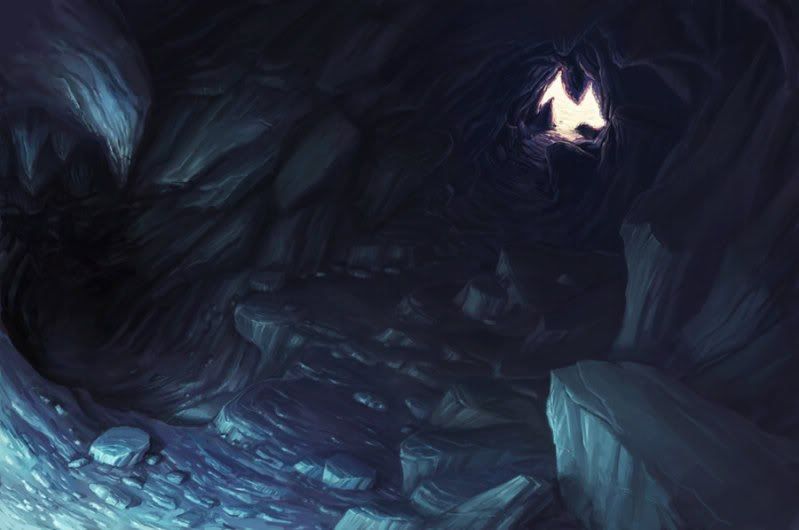 Ne možete odgovarati na teme u ovom forumu